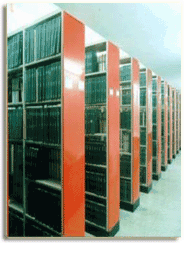 We have one of the most comprehensive access to literature research in China. You could either provide us the route or we will find or develop the route for you.
Chemical Library

30,000+ chemical books

500+ scientific journals

Online data-base

SciFinder, Bellstein, CA, EA, ISI Chemistry, ISI web of Science, etc.

Online Journal

ACS & RCS publications, Elsevier Science, Kluwer Journal, etc.