Custom Synthesis Project Management Work Flow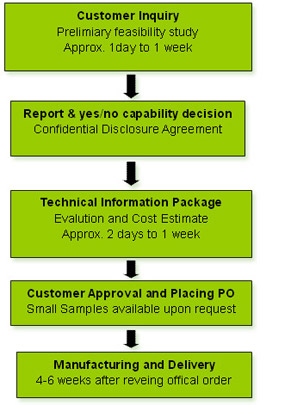 Responsiveness and timely delivery are always ChemiK's top priorities.


When receiving a new inquiry, if the compound is not difficult, we will reply in 1-2 days; if not, it takes about 1-2 week at most for us to do literature research and run small trial in the lab depending on the complexibility of the project.


90% of our projects are delivered on time or ahead of schedule.


A project manager will be repsonsible for the entirety of project.


For any ongoing project, a weekly report will be provided, including receiving raw materials, lab familiarization production progress, QC/QA release, shipping and after-sale customer service.